Case: Butan Plin, Slovenia
Regular service visits raise efficiency to an
all-time high
Customer
The customer's challenge
To operate the plant in the most cost-effective way and perform smaller service tasks themselves.
Our solution
A tailored service contract with three service visits every year.
The outcome
Improved filling efficiency - and a valuable long-term relationship and co-operation.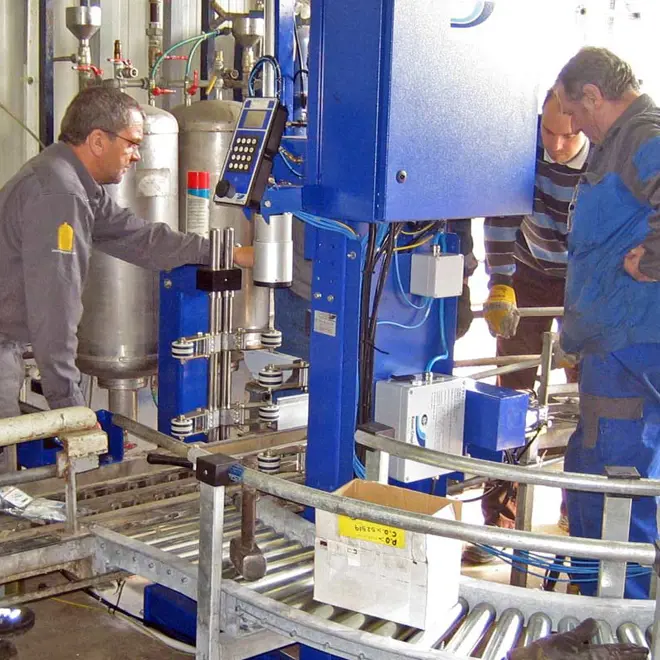 Scope of supply
Service contract

Three service visits/year
Equipment
Steam sealing machine
18 post carrousel with leak detection
Data collection system
Back in 2006, MAKEEN Energy signed its first-ever service contract with the customer Butan Plin in Ljubljana, Slovenia. The agreement ensured three annual service visits to the customer's site - and that soon proved to raise efficiency to an all-time high!
During the first 10 years with regular service visits, Butan Plin filled no less than 10 million LPG cylinders. But what paved the way to this impressive number? Firstly, thorough and systematic service by technicians from MAKEEN Energy makes the plant run as smoothly and efficiently as possible. And secondly, the daily inspections and minor corrections by the plant staff ensure that everything down to nuts and bolts is looked after and in perfect condition.
What is a service contract?
In the case of Butan Plin, the service contract consists of an A to Z evaluation of the plant and all the equipment three times a year. This also includes subsequent repairs as well as ordering and installing spare parts if any of this should be necessary to keep the facility at its best.
Butan Plin does not have its own service and maintenance team, and the plant, therefore, relies on the planned service visits from MAKEEN Energy. However, the service agreement has developed and grown to also include equipment training of in-house technicians, so they are able to adjust the filling accuracy and perform smaller repairs themselves.
By nature, the contents and scope of our service contracts are very flexible, and every agreement is put together according to the individual customer's situation, needs, and wishes. Some may have a few basic questions, while others want the whole package - including changing of the filters, software updates, repairs, spare parts, and training.
How does service improve business?
In short, a service contract functions as a direct, and legitimate, shortcut to stable production. At Butan Plin, the regular service visits make it possible to fill 900 cylinders per hour all year long with hardly any downtime. A degree of stability that most plant owners dream of.
Besides the planned visits by experienced technicians, a service contract can also include training of the plant staff. That enables the staff to handle part of the daily work and upkeep on their own which further optimises the production. At Butan Plin, that has exactly been the case. The on-site personnel make sure that the equipment is clean and well-maintained on a daily basis, and they thereby contribute to improving efficiency.
With systematic service visits and staff training, Butan Plin has a well-functioning plant that continuously runs close to 100% and reduces any waste to a minimum - all thanks to great co-operation between the MAKEEN Energy service technicians and the plant staff.
More than just profit
Naturally, a service contract enhances your plant's efficiency and consequently also its profit. It ensures that a technician comes by regularly to repair anything that may be in need and check that everything is running according to schedule. That converts directly to profit. But the contract itself generates other results too.
A service contract creates a sense of security for the plant owner because he can rest assured that maximum output is achieved non-stop. And if anything breaks, a service technician from MAKEEN Energy is only a phone call away - ready to provide guidance and help to contain the damage. That generates a sense of security that is oftentimes underestimated.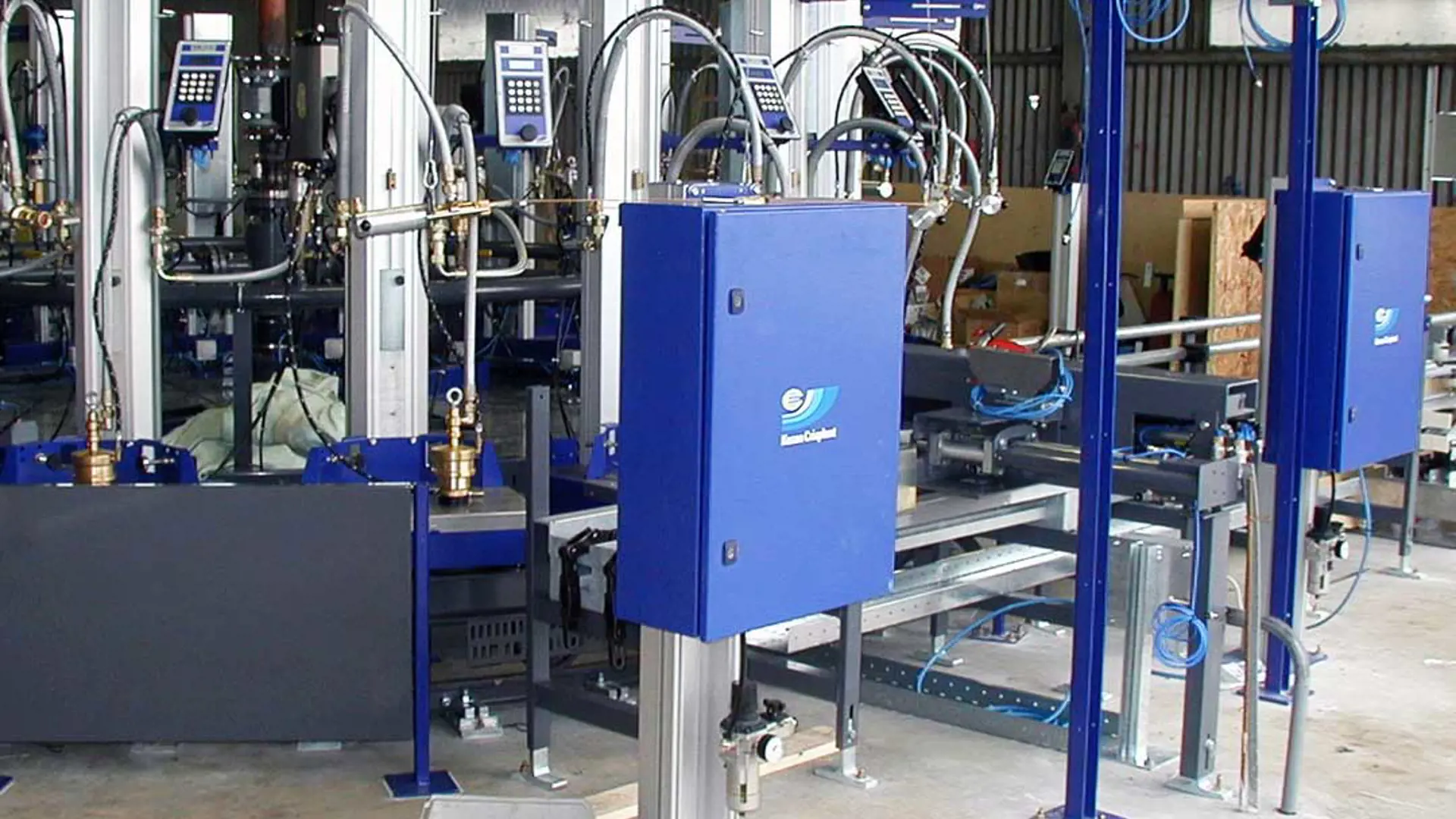 See more cases from MAKEEN Energy
The requirement was simple: The future LPG facility, located in the middle of the desert, should be the world's most advanced.

Production fell short in peak periods, but SNDP did not have enough room to expand its filling capacity. Our engineers solved their problem.

Our European quality meets the requirements of safety and reliability for millions of LPG users in remote Nepal. A country notoriously difficult to reach and battling fraud within the LPG industry. A turnaround was needed in filling domestic gas cylinders.
Want to know more about our gas solutions?