Our business segments
MAKEEN Energy is a world-leading house of energy. Our portfolio includes equipment, customer support, spare parts, facility management, engineering and project management for everything from liquefied petroleum gas (LPG) filling facilities and liquefied natural gas/biogas (LNG/LBG) bunkering solutions to facilities that convert plastic waste into a resource.
All our business segments rest on a foundation that is made up of our common MAKEEN Energy values. And they all support our energy approach and purpose: Responsible energy solutions for people and planet. That is why they are all found within the walls of our house.
We have a number of brands that open doors into and represent our business areas. These are: MAKEEN Gas Solutions (formerly known as Kosan Crisplant and Siraga), MAKEEN Cryo (formerly known as KC LNG), MAKEEN Gas Equipment (formerly known as KC ProSupply) and MAKEEN EnviroTech.
Customer Support
Understand and help your customers. Leave no one behind. Those are two of our core values, driving us to always help our customers perform to their highest potential.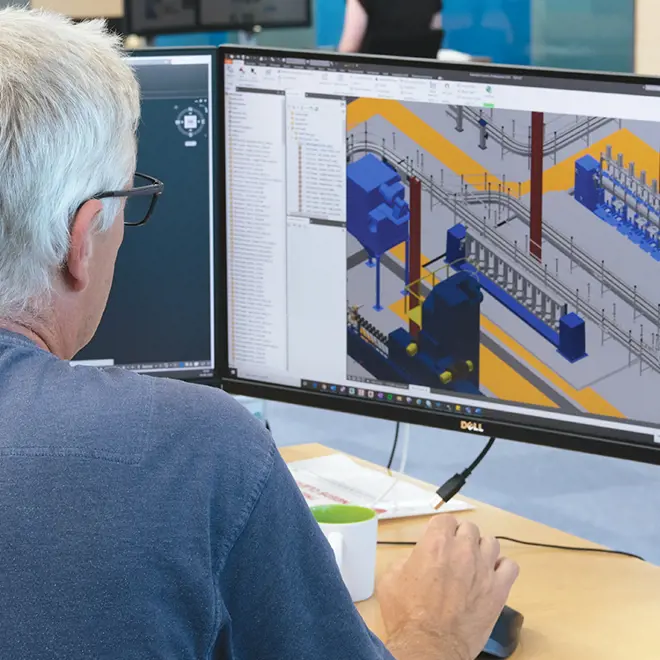 Engineering
Attention to detail in engineering can be the deciding factor in whether or not a project is successful. With thousands of completed projects under our belt, MAKEEN Energy has extensive expertise in analysing and engineering highly technical solutions. Our engineers are knowledgeable and capable in everything from creating general layouts and drawings to installations, extensions, upgrades, and renovations.
Our customers often hire us to not just deliver equipment but also to perform calculations, establish contracts with subcontractors, manage civil and installation works, or conduct analyses. In the end, we provide certificates and documentation for everything. Everything is carried out within agreed-upon economic terms and timeframe.
Solutions in all sizes
We are able to take on engineering projects of any scope, and we do not discriminate - no request is too small or too large. Our capabilities extend to every sector covered by our other business areas: LPG, LNG/LBG, and facilities that convert plastic waste into a resource.
Your project in safe hands
By deciding to leave the engineering to MAKEEN Energy, you get the comfort of only having to deal with one supplier. We take care of all the complex and time-consuming work of hiring and managing subcontractors, making sure that everything is done properly and according to MAKEEN Energy's high standards of safety, quality, and durability. Your end result will be a future-oriented solution that will serve you well for many years to come, with a layout based on thorough logistical analyses. Nothing gets left to chance.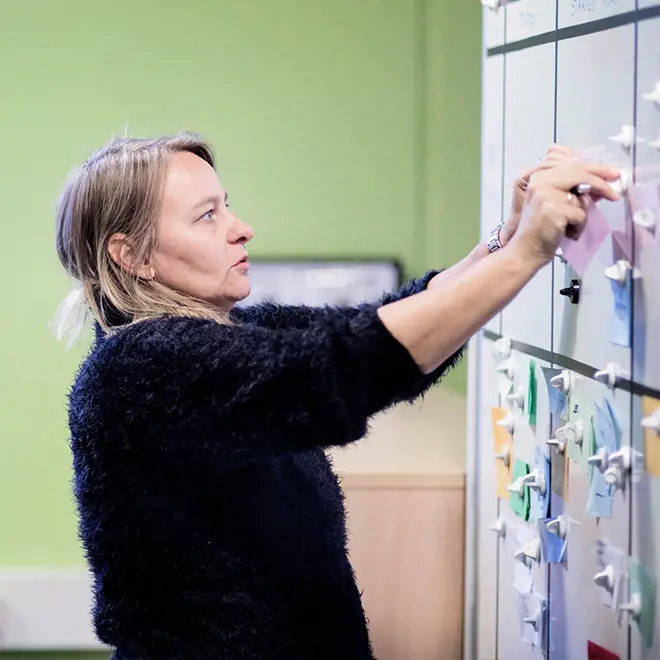 Project management
Our organisation is project-oriented all the way into our heart. Every corner and department of MAKEEN Energy is geared to carry out projects of any size, and our specialised project management team makes sure that our customers get the best possible support throughout the projects. And, importantly, that they get it within the time, quality and economy we have agreed upon. To ensure that we manage our projects at a consistently high level, our starting point is always our own project model along with PMI (Project Management Institute) training and standard.
Our project model is built on the experiences and know-how we have gathered over the years. We use it across all our locations, and our customers around the world therefore always meet the same setup and approach when they deal with MAKEEN Energy.
With our project model in hand, we can handle a project professionally all the way from the initial concept and feasibility studies to the commissioning of the final product - and all the steps in between. We can take care of everything within engineering, logistics and construction as well as obtain the relevant authorisations and meet safety considerations and regulations. After the commissioning, we can also provide operation and maintenance services. And in all cases, we adjust the scope to match each customer's situation and needs.
Managing a project generates results
To manage projects in the best way possible, our project model has been customised and fine-tuned over the years. It therefore gives us an overview of the whole project as well as all its individual parts, and it ensures that the project proceeds as planned all the way from start to finish. As a result, we are able to set up realistic deadlines and meet them - and deliver a product that matches the quality and economy of the agreement.
Besides guiding us in-house, our project model also functions as the starting point for our cooperation with others. In all projects, we work together with customers, suppliers and other partners, and the right collaboration is vital to succeeding on time.
Wherever you are, we are
All over the world there are dedicated MAKEEN Energy employees who work passionately with responsible energy solutions for people and planet.