Engineering the
energy technology
of today and tomorrow
What we do
MAKEEN Energy is a global, market-leading corporation in the energy industry – developing and delivering responsible energy solutions that make a difference for people and planet.
With many decades of experience in designing, engineering and producing innovative technological solutions for the energy industry, MAKEEN Energy is your partner in responsible energy.
Latest news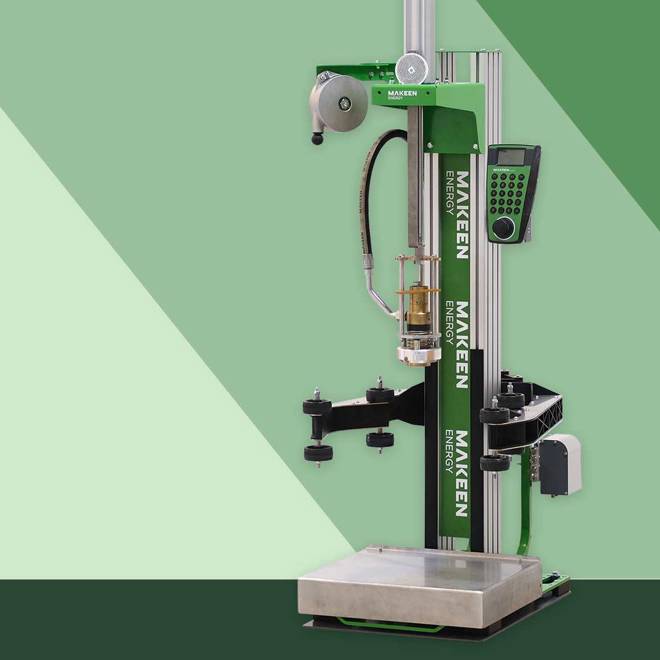 Introducing the new MAKEEN Energy LPG product line
In all the years the MAKEEN Energy name has existed, we have offered 2 different sets of products for our LPG filling customers: Kosan Crisplant and Siraga. Now, we are proud to announce the release of our unified MAKEEN Energy product line for LPG filling and maintenance - combining all the best attributes of its predecessors.
Check it out
Why we do it
Our commitment is to deliver responsible energy solutions to people and planet. With a profitable and market-leading position in cylinder filling solutions, we're well-positioned to embark on an ambitious growth agenda in existing and new areas of business.
See all our commitments
Wherever you are, we are
All over the world there are dedicated MAKEEN Energy employees who work passionately with responsible energy solutions for people and planet.
GPCA 2022

-

Hilton Riyadh Hotel & Residences, Riyadh, Saudi Arabia

We look forward to seeing you! Participating at this venue: MAKEEN EnviroTech

LPG Summit 2022

-

Beograd, Serbia

We look forward to seeing you! Participating at this venue: MAKEEN Energy
New website
We have redesigned our website to provide a better entry into our company, our products and solutions, and our services. Welcome to our new digital space!
Our work on building the site is ongoing. If you think that something is missing, do not hesitate to contact us, and we can help you find what you need.