At MAKEEN Energy, we believe in being proactive and taking ownership of our work, always seeking to find innovative solutions and take the lead in our industry. We are passionate about what we do and strive to bring that same level of enthusiasm to our colleagues and customers alike, with a focus on shared success. We believe in inclusivity, making sure that no one is left behind and that all voices are heard. 
If you're looking for a workplace that encourages you to reach your full potential, MAKEEN Energy is the place for you.
An organisation driven by values
Being a MAKEEN'er
The great minds of MAKEEN Energy are the foundation of our organisation. Our people are what drives innovation for responsible energy solutions for a better tomorrow. 
Listen to what your future colleagues have to say about being a part of MAKEEN Energy! 
Meet more MAKEEN'ers
Morten started his career as an intern, and now works as Regional Manager. Read more about his journey here.

Dimitri has worked at several of our offices globally - read about his experience here.

Meet General Manager Cristina, and get to know her professional journey.
Job openings
Are you ready to explore a new opportunity at MAKEEN Energy and join our One Global Team? Check out our job openings!
Read more about careers at MAKEEN Energy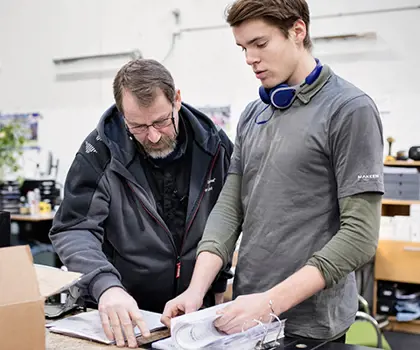 Early careers
Not only do we invest in young talent, but we also believe it is necessary, bringing new perspectives to our organisation.
Learn about the opportunities as a student or newly graduate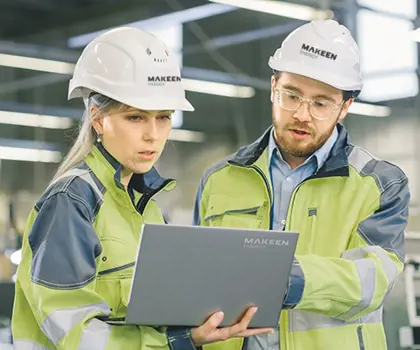 Grow with us
We believe we have some of the best employees, however, we also wish to help them flourish and provide them with growth opportunities.
Explore the growth journeys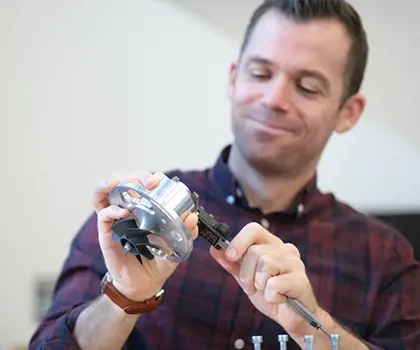 Innovating for a better tomorrow
As the world is ever-changing, we are keeping a sharpened focus on new and innovative energy solutions for a better future for the world.
Read more about our innovation