Our employees are our most important asset. Therefore, we do our very best to ensure they have their needs met in terms of development within our company, where they get a chance to read their full potential - and making each other good.

As a result of this aspiration, we have implemented several opportunities for developing as an employee internally at MAKEEN Energy. Read more about how we focus on the growth of our employees!
Learning and development
MAKEEN Academy
MAKEEN Academy is our internal learning management system. Here, our employees have the opportunity to get to know different aspect of the company, such as exploring our business areas, GDPR, values, and much more.
Onboarding
One of our top priorities when we welcome a new employee at MAKEEN Energy, is to make sure they have a thorough onboarding. This way, we make sure to integrate our new colleague into our culture as quickly as possible, making them feel comfortable in their new work role.
Leadership training
Every year, we conduct a global leadership training, where the main focus is developing our leaders to be their very best. Together, the leadership principles were developed as guidelines for leaders to act within their departments to inspire and encourage.
Dive into our Leadership principles
Training
Depending on your position, we provide extensive training courses, typically a full week, with training within sales, project management, and supervision, so all our colleagues feel supported and ready to take upon their tasks.
Working at MAKEEN Energy
Global melting pot
Being One Global Team, we are daily in contact with colleagues world-wide - teamworking, sharing knowledge, and supporting each other. We make things happen together in diverse and highly committed global teams. Our career paths stretch across borders, and we happily integrate colleagues from other entities.
Value-based company
Our values and leadership principles are deeply rooted in our behavior and decisions. They are the foundation of our highly professional, collaborative, and international working environment, and a leadership style that supports empowerment, trustful communication, and freedom to act.
Possibility of continuous growth
Our ambitious strategy, growing organisation, and internal training programs provide lots of opportunities for personal and professional growth – either by expanding our responsibilities within the same job or by moving to another department or function. We often say that the sky is the limit – if our dream job is not there, we have the possibility of creating it ourselves. 
Freedom to innovate
MAKEEN Energy is founded by great, innovative, and creative minds. We pride ourselves in being able to find the best solutions, and if we do not already have it on hand, we will make it happen - luckily, in collaboration with our skilled colleagues all around the globe.
Meet a MAKEEN'er
Starting as a Media Graphic Apprentice, Sebastian finished school and joined the Corporate Communications department full-time.

Get to know Nicolas and how his career at MAKEEN Energy has brought him around the world.

Meet General Manager Cristina, and get to know her professional journey.
Read more about careers at MAKEEN Energy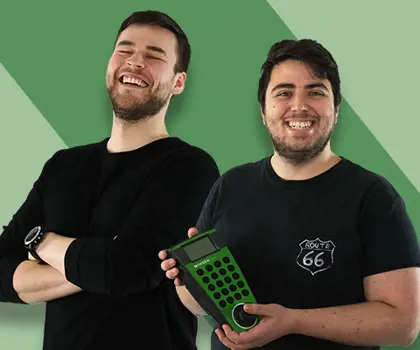 One Global Team
As an international company with colleagues all around the world, we all work with aligned values and mindset.
Read more about our One Global Team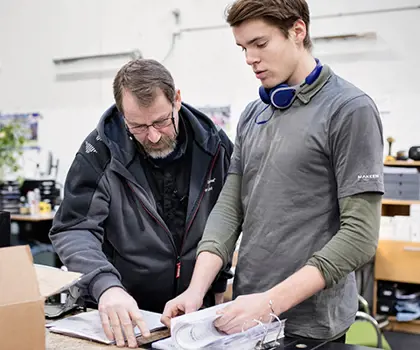 Early careers
Not only do we invest in young talent, but we also believe it is necessary, bringing new perspectives to our organisation.
Learn about the opportunities as a student or newly graduate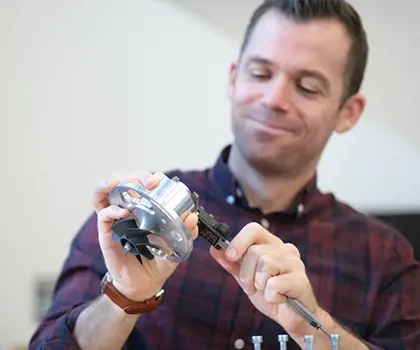 Innovating for a better tomorrow
As the world is ever-changing, we are keeping a sharpened focus on new and innovative energy solutions for a better future for the world.
Read more about our innovation