MAKEEN Energy Product Programme
Next-gen filling
The MAKEEN Energy product line is the latest evolution in LPG filling technology
Enjoy total support and productivity with the MAKEEN Energy LPG filling line
The culmination of 80 years of experience in the LPG industry – that is the essence of the MAKEEN Energy product line for filling, handling, and maintenance of LPG cylinders. With this line, we are uniting the qualities and competences that have been built up through decades of product innovations from Kosan Crisplant and Siraga.
The MAKEEN Energy programme of products for LPG fillers is the latest in a long line of innovations from our engineers. Following up on the legacy of past successes like the Hydraulis palletiser, the FLEXSPEED system, the CUC and ULIS controllers, and much more, this line is the next generation of LPG filling equipment. Let's be honest: Yes, having just one product line makes things easier for us – but this isn't about us. We are doing this because it allows us to provide even better services and equipment to our customers.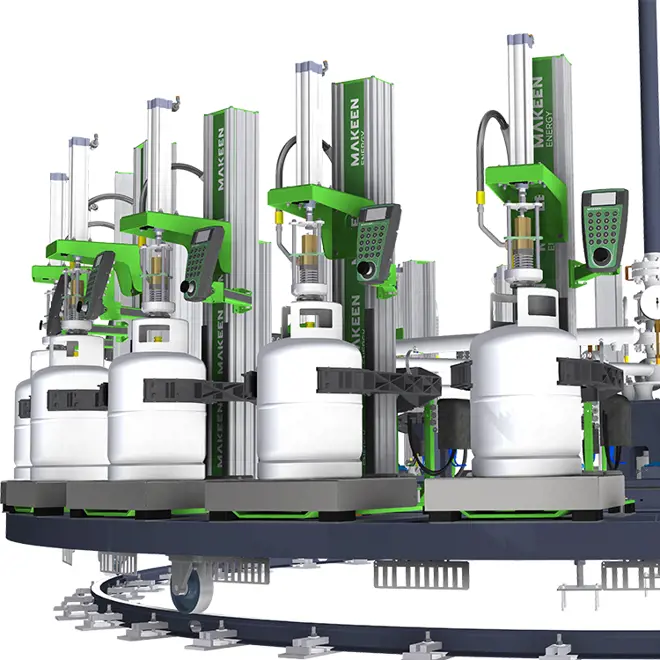 More than 20 years have passed since the current Kosan Crisplant and Siraga controllers and filling machines were introduced. For years, MAKEEN Energy's product development, customer support, and service has had to split its time and resources between our two LPG product lines and worked hard to find solutions to compensate for outdated components. By consolidating these two product lines into one, our engineers will be able to spend 100% of their time developing, up­dating, and optimising the same products. MAKEEN Energy will of course continue to provide service and spare parts for Kosan Crisplant and Siraga equipment.
It means that we will be able to develop our products faster and maintain an even higher quality in the equipment that ends up in your filling halls. Our production can be streamlined to minimise delivery times. You will also find that our technicians will be able to respond faster to your service requests, as they will all be trained to service the same equipment.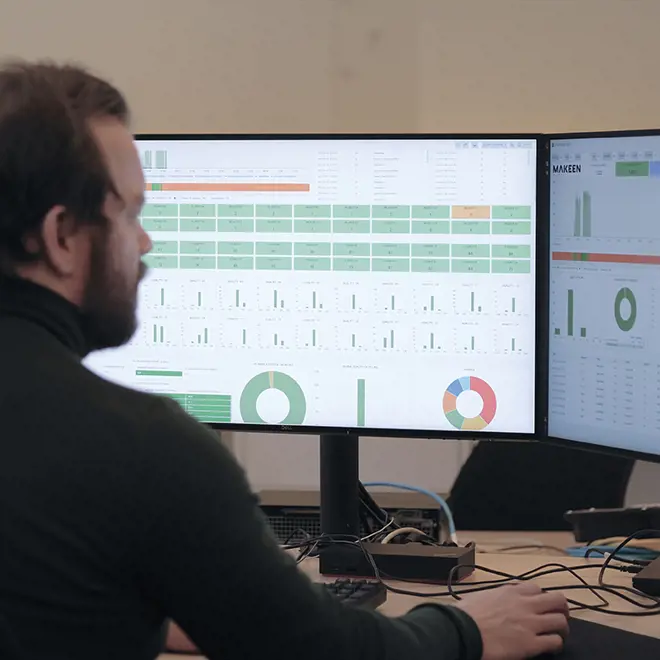 The MAKEEN Energy product line performs all the same functions as its predecessors and fulfils all your requirements exactly how you are used to. Only now, it does it a little better, with enhanced integration of data collection and analysis that ensures high production uptime.
The MAKEEN name stands for strength and ability through unity and cooperation. The MAKEEN Energy LPG product line embodies this meaning, as it represents not only the coming together of two previously successful product lines but also the combined efforts of MAKEEN Energy's entire global team. We are excited to introduce this next generation of LPG filling technology, and we look forward to bringing it to your filling plant.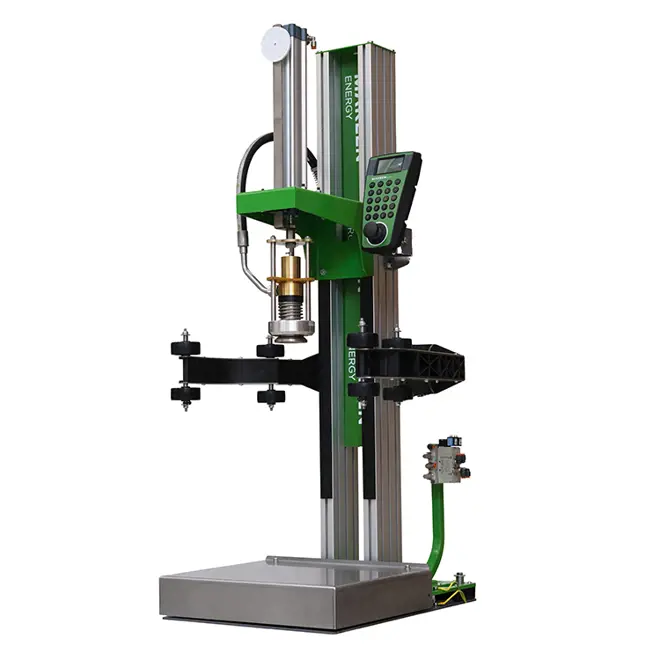 Leading duo unites to redefine cylinder filling
For eight decades, MAKEEN Energy's two brands, Siraga and Kosan Crisplant, have led the inno­vation in cylinder filling. Hundreds of thousands of our filling machines have filled millions of cylinders worldwide and delivered unmatched performance.
As part of the MAKEEN Energy product line for LPG filling, we now introduce the MAKEEN Energy UFM (Universal Filling Machine). It comes with the same functions, customisations, and high  performance as you have come to expect. Only now, we have optimised the design and added a range of smart features that make it even better. More reliable. More accurate. Easier to maintain. It is a deserved continuation of the machines that have filled, and continues to fill, millions of LPG cylinders around the world each day.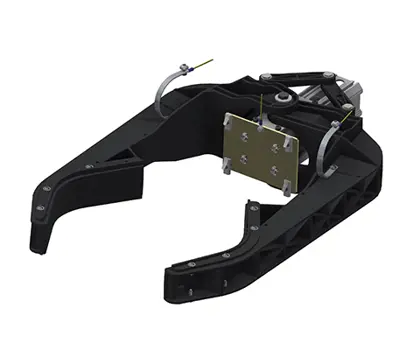 Improved cylinder centering
The updated UFM allows for the centering unit to be changed to either rollers or size adapters, depending on cylinder type and operation.
The assembly has been simplified with fewer parts for easy maintenance and cost-effectiveness.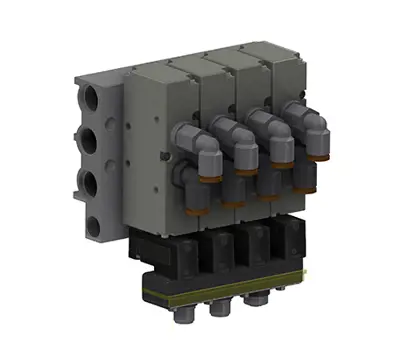 Valve islands
A 4-valve control unit mounted at various places on the machines removes the need for lengthy control cables and pneumatic hoses. This greatly improves reliability and makes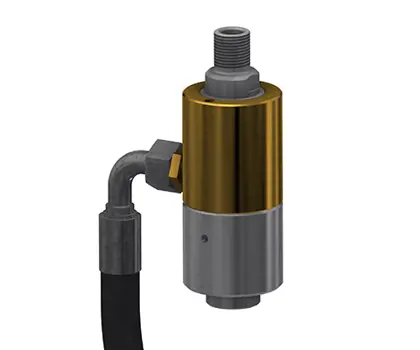 Upgraded gas-stop valves
The MAKEEN UFM features newly developed gas stop valves that combine the best qualities of their predecessors to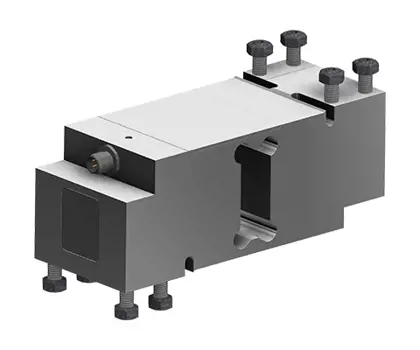 Digital load cell
As the heartbeat of our filling and check weighing systems, the MAKEEN digital load cell boosts reliability, accuracy, and robustness. It meets the highest quality standards and is optimised for low-noise operation.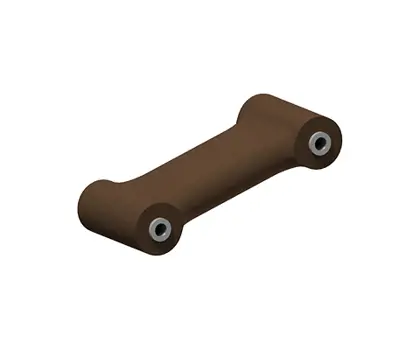 Built-in shock absorption
With a special rubber spring in the lower scale, the MAKEEN UFM deflects impacts from faulty cylinder transfers to and from carousels, which prevents damage to the load cell and the machine as a whole.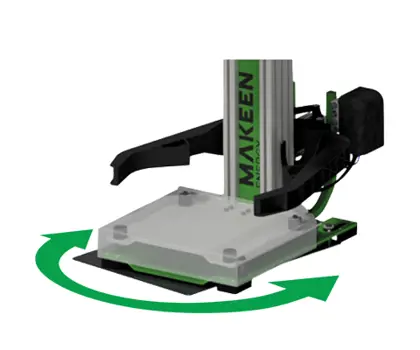 Shock monitoring
The digital load cell detects and records any abnormal impacts from faulty cylinder introduction units or damaged cylinders, enabling the creation of preventive maintenance alerts to notify a service team.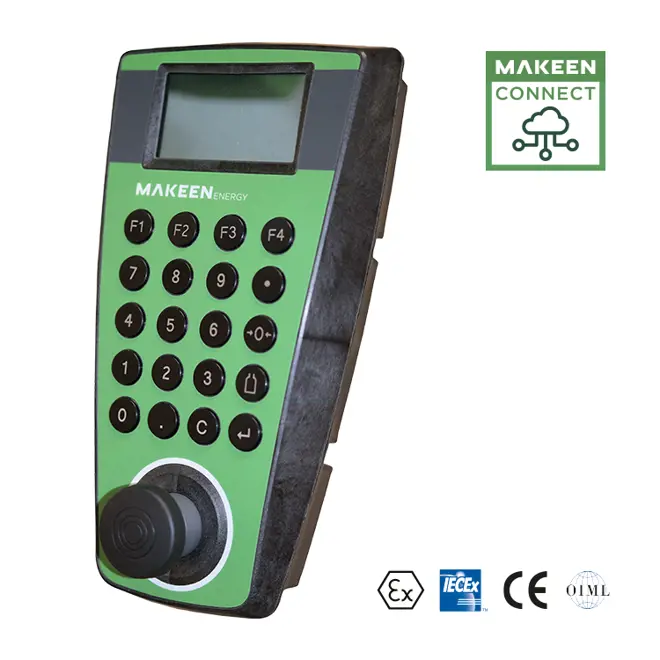 A controller for the future: The MAKEEN Universal Controller
Next-gen machines require next-gen controllers, and the MAKEEN Universal Controller (MUC) takes the legacy of its predecessors, the CUC and ULIS, to new heights. Designed with versatility, ergonomics, and connectivity in mind, it eases the work of operators, installers, and plant managers alike. Unlike the CUC and ULIS, the MUC is a standard module that can be rewired for different functions, making it easier to implement and replace. The MUC comes with 4 inputs and 4 outputs, both of which can be boosted to 16 with the use of the valve and M12 hubs.
Connected like never before
MAKEEN Energy equipment establishes new industry standards for cloud connectivity, data analysis and remote monitoring. With the addition of sensors that collect important data about the system's performance, you can spot potentials for improvement as well as predict the need for maintenance or risks of a breakdown.
Boosting our customers' operations and maintenance efficiency through data analysis has been our mission for years. With this product line, we have made a set of equipment that is specifically designed to let you collect and harness the power of your data.
All certifications ready from the get-go
Through our partnership with Metal Work, who specialise in pneumatic components for automation systems, you can be sure that all parts in the MAKEEN Energy product program live up to the highest standards of quality and safety. Metal Work is IECEx and ATEX approved as well as ISO 1001, 14001, and 45000 certified – removing the need for acquiring these certifications afterwards, which can be a time-consuming process.
Our partnership with Metal Work allows us to use custom-built pneumatic components that are specifically designed for our machines. Almost all our pneumatic components from Metal Work carry the MAKEEN Energy logo, ensuring that you always get the original spare parts that are essential for the safety and proper functionality of your equipment.
Harmonised and simplified design
In a process of simplification, we have reduced the number of existing parts and products in our programme by 50%, as several machines now share common parts. This streamlines manufacturing, installation, operation, and maintenance while keeping the best qualities of Kosan Crisplant and Siraga designs.
Versatile and adaptable
The MAKEEN Energy LPG filling product line's modular design makes it easier for us to respond to our customers' needs quickly. The new aluminium column profiles allow different machine parts and assemblies to be mounted with ease, eliminating the need for most field adjustments and saving time.
10 years of guaranteed spare parts
As always, you can be sure that support, service, and spare parts will be available for your machines at least 10 years after your purchase. We may not be able to supply exactly the same part in all situations, but we will always find a substitution or workaround. The same is also true for recently purchased Kosan Crisplant or Siraga equipment.
Accurate at higher temperatures
As the first provider of LPG filling equipment, MAKEEN Energy has obtained certification for accurate weighing of cylinders at ambient temperatures of 50°C (122°F) – a big upgrade from the market standard of 40°C (104°F).
Want to know
more about our
LPG solutions?