UFM –
Medium filling capacity
The UFM is the world's best-selling filling machine – with good reason
MAKEEN Energy's solution for allround filling of gas cylinders in a flexible and competitive way is based on the UFM – the Universal Filling Machine.
As the best-selling filling machine, it is the backbone of filling plants all over the world; efficient both as a stationary unit, built onto a chain or roller conveyor system or mounted on a carrousel filling system.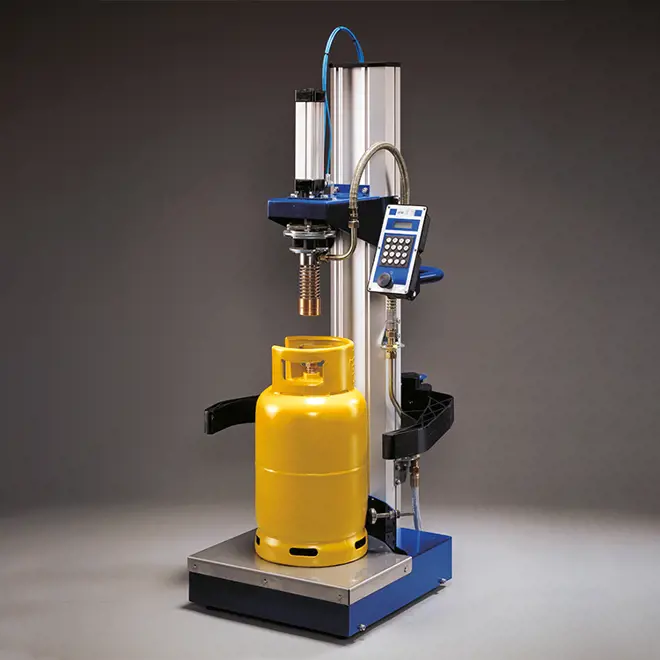 The UFM epitomizes our development philosophy: To deliver genuine value to our business partners in the shape of competitive, high-tech quality products.
The UFM is an extremely versatile, reliable, flexible and competitive filling machine based on either the electronic weighing principle or the massflow principle. It has become a global success as the natural choice for both new installations and as a replacement for worn-out mechanical filling machines.
We have incorporated and improved the best properties from some of our most valued and thoroughly tested products. This has made it possible to produce a modular product at a competitive price - a highly flexible product with a number of advanced facilities such as data communication, where required.
The UFM has a standard feature for communication with a PC system for collecting, processing and presenting data from the filling process.
More about our universal filling machine