Non-stop hammer time in Malaysia
The customer's challenge
Caps and seals on LPG cylinders had to be hammered on manually, which took up manpower.
Our solution
Using our global resources, we came up with an automatic hammering machine that would free up resources for NGC.
The outcome
Installed without interruption to the operation, the new MAKEEN Hammer now takes care of all cap and seal hammering for NGC.
New machine development
A new machine developed by MAKEEN Energy has made liquefied petroleum gas (LPG) filling in Malaysia a little easier – by automating the process of hammering caps and seals onto cylinder valves. This powerful tool has been dubbed the "MAKEEN Hammer", and it is a testimony to the advantage of global teamwork and expertise.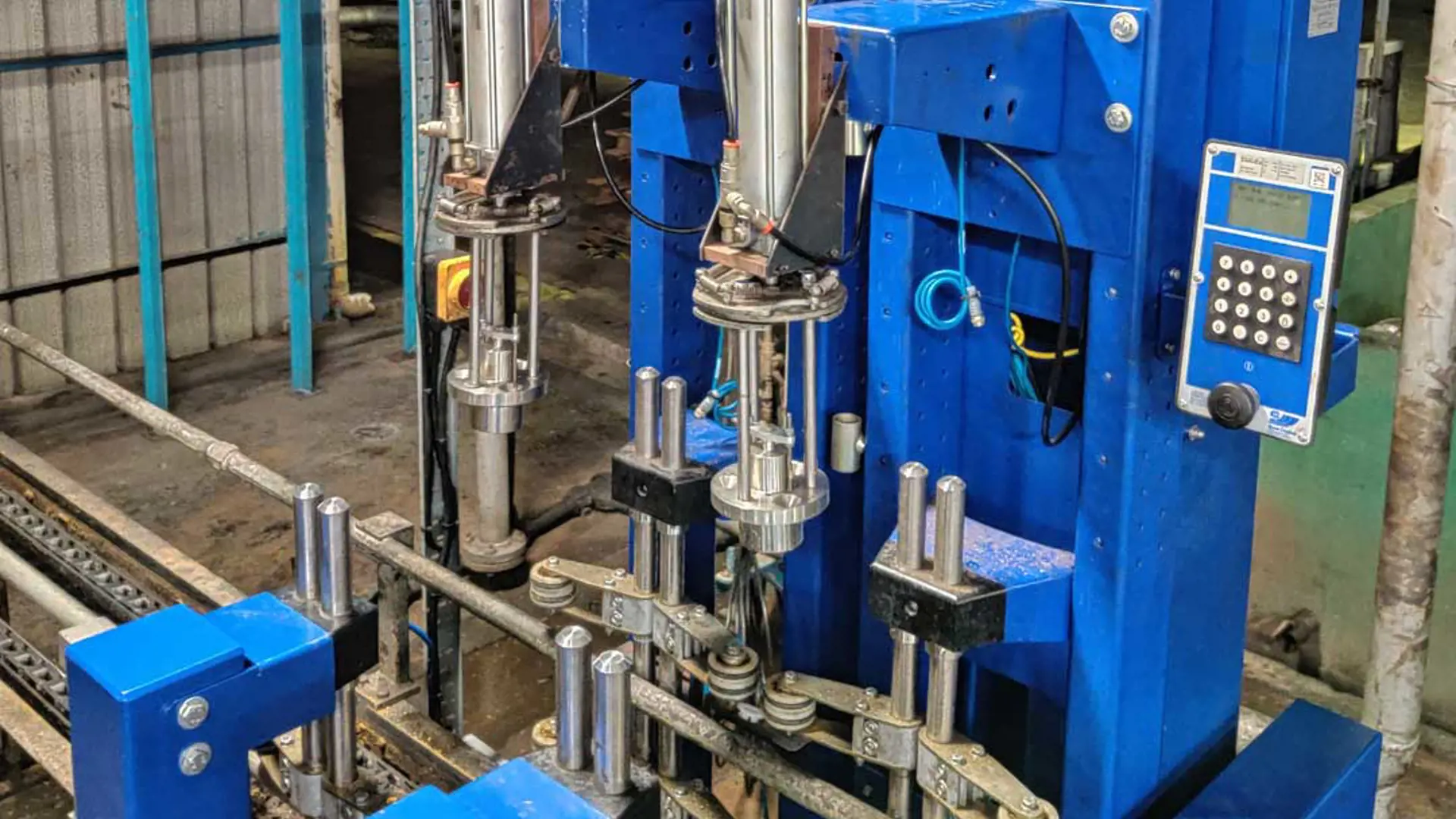 When an LPG cylinder has been filled, weighed and checked for leaks, it needs the final touch – a cap and seal on its valve. Certain types of these caps need to be hammered on for a snug fit. In Malaysian LPG filling plants, it is most common to use manual manpower, working alongside the filling line, for this function. That was also the case for our customer, NGC.
But now our team in Malaysia has designed a new tool that makes hammering caps and seals easier and faster. The MAKEEN Hammer, as they have named it, is a machine that can be placed directly in the filling line and does all the hard work on its own.
Spotting the opportunity
The MAKEEN Energy team had seen a similar type of equipment being used in India, but of a different type. They were quick to see the possibilities of developing a hammering machine for NGC. They proposed the solution to NGC – who were quick to agree to the idea – and set to work on development and testing immediately.
They took a sealing machine without the boiler unit and, with engineering support from their colleagues in Denmark, designed their own hammering test head that fit the caps and seals. No new software was necessary to run the machine – all the existing standard software from the sealing machine turned out to work perfectly. And the MAKEEN Hammer was born!
With everything functioning beautifully, our local service team installed and commissioned the new unit in NGC's filling line, without causing any interruption to their operation.
We look forward to hopefully seeing our hammer in action across more filling plants in the future!
Watch the MAKEEN Hammer in action
Check out this video, where you can see the efficiency of the new MAKEEN Hammer at one of NGC's filling plants.
Want to know more about our gas solutions?