Are you a student or newly graduated? Then you are just what we are looking for! We always believe in investing in new generations of talent, and we have plenty opportunities for internships, student jobs, or entry-level jobs. We believe in never leaving anyone behind and being passionately involved, so starting your career at MAKEEN Energy means you will be supported by all your new colleagues! 
Read more about starting your career at MAKEEN Energy here. 
Internship at MAKEEN Energy
Listen to what our former interns have to say about their time here at MAKEEN Energy!
Careers kickstarted at MAKEEN Energy
Morten started his career as an intern, and now works as Regional Manager. Read more about his journey here.

Read more about Heine's journey from internship to a full-time position as Software Engineer.

Get to know Nicolas and how his career at MAKEEN Energy has brought him around the world.
Want to join MAKEEN Energy as in intern?
Start by checking out our job openings. If you do not find something that matches your qualifications and expectations, feel free to send your unsolicited application to us together with your CV and a timeframe for your internship.
Read more about careers at MAKEEN Energy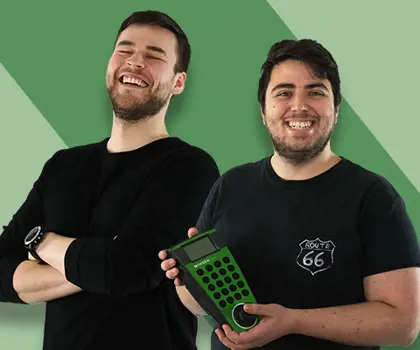 One Global Team
As an international company with colleagues all around the world, we all work with aligned values and mindset.
Read more about our One Global Team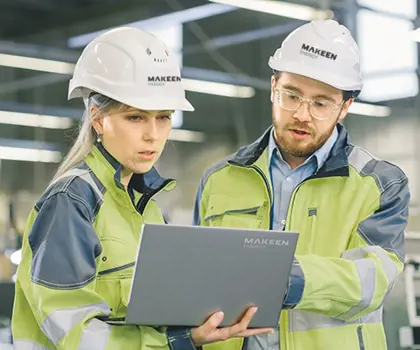 Grow with us
We believe we have some of the best employees, however, we also wish to help them flourish and provide them with growth opportunities.
Explore the growth journeys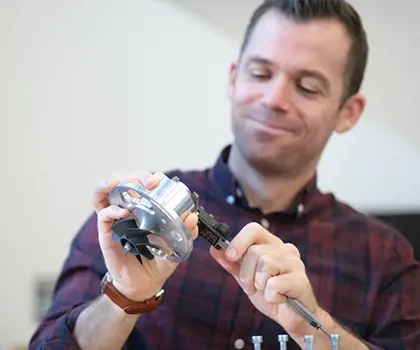 Innovating for a better tomorrow
As the world is ever-changing, we are keeping a sharpened focus on new and innovative energy solutions for a better future for the world.
Read more about our innovation