The MAKEEN Energy policies
Data policy
At MAKEEN Energy, we process various data about our employees, customers and other stakeholders as a necessary part of our daily activities. This type of information is extremely valuable to us, and we could not run our business without it. However, we also know that it is sensitive, and we pay great attention to safeguarding all the personal data we have.
Our approach to data protection
The European Union's General Data Protection Regulation (GDPR) provides everyone in our organisation with a solid foundation for ensuring a high standard when handling data. As far as it is practically possible, all MAKEEN Energy locations and employees around the world therefore strive to comply with the principles relating to processing data as described in GDPR's article 5 while also taking account of the national laws in the countries where we operate.
To keep our operations running and to meet legal obligations, we need to store certain types of personal data for various purposes and periods of time. It can, for some purposes, also be necessary
to let trusted external processors, such as service providers or clouds services, handle the data.
However, we are always responsible for treating the personal data we collect in compliance with this policy, whether the data is handled in-house or by external parties. In any case, we only collect the data we need, and we only keep it as long as it is necessary. Employees, customers and other stakeholders all have some basic rights concerning their personal data. These include the right to ask for information to be corrected, the right to withdraw consent and the right to be forgotten. You can always gain access to the data we hold by writing to our Data Protection Officer. He will endeavour to respond to such requests as soon as possible and within the provisions of the GDPR.
Here, you can see why we collect data:
Employment and customer contracts
Before signing a contract with an employee or a customer, it can be necessary to collect personal data such as contact information, educational background/competences and account information. Without this information, it might not be possible to finalise or sign the contract.
Legal basis: GDPR Article 6 clause 1. (b)
Direct marketing
For activities such as our newsletter, we need certain information from the recipients – mostly their contact information. Importantly, it is always possible to request an opt-out, which will be respected.
Legal basis: GDPR Article 6 clause 1. (f) and Recitals 47-49
Indirect marketing
When it concerns indirect marketing activities, such as content for e.g. traditional and social media, involved persons need to give their consent. For some positions, these types of per formances are, however, necessary and incorporated into the employment contract.
Legal basis: GDPR Article 6 clause 1. (a)
Legal obligations
In some cases, we are required by law to process sensitive personal data. This includes data relating to medical information, gender, religion, race, criminal records and proceedings, sexual orientation and trade union membership.
Legal basis: GDPR Article 6 clause 1. (b) and clause 2 together with European Union Law and Member State Law
Dive into our policies
To exceed expectations is one of the finest quality markers and greatest joys. As a result, we are committed to deliver the best product, every time. That makes both us and our customers smile.

Meet our quality measures

A safe and healthy work environment is vital when being at a workplace. We are therefore committed to provide the best conditions for everyone at MAKEEN Energy's entities and work sites.

Study our health/safety stance

In our opinion, protecting the planet is not an option but an obligation. An obligation that we are proud to commit ourselves to and engage in wherever we are.

Explore our environmental efforts
Download booklet with our
The MAKEEN Energy policies
For more information or questions on our policies

Please contact our Data Protection Officer/Head of Group Quality and Process Improvement.

Contact us
MAKEEN Energy business commitments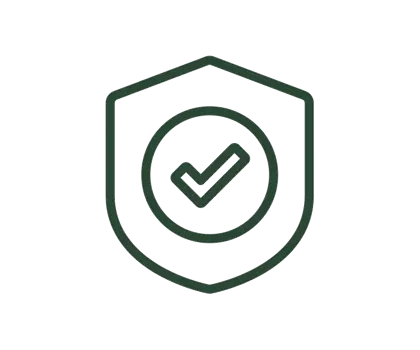 Working with safety
As a company that develops, manufactures, and operates equipment that in many cases is located in hazardous zones or uses hazardous materials, we can and will not compromise when it comes to safety. And that extends to our own internal working procedures as well.
See how we optimise safety in our workplace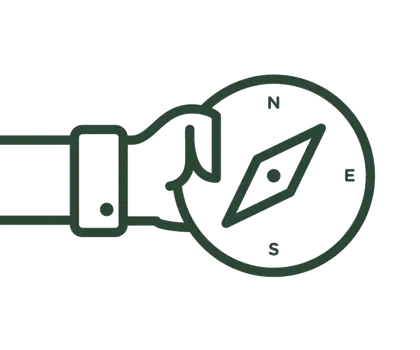 MAKEEN Energy's Code of Conduct
MAKEEN Energy is a market-leading corporation in the energy industry with employees and activities all around the world. Our Code of Conduct applies to all employees in our subsidiaries and others who act on MAKEEN Energy's behalf – no matter their job function, location or seniority.
Read our Code of Conduct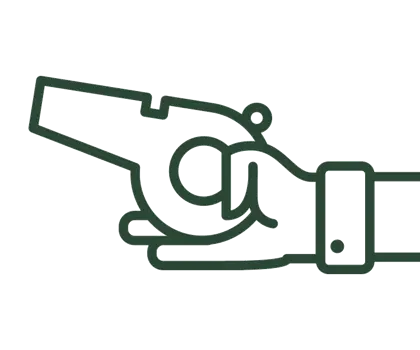 Whistleblower platform
With the Speak Up service (a whistleblower arrangement), we encourage all employees at MAKEEN Energy to come forward if they know of or suspect any actions that violate the law, our code of conduct or the organisational policies.
This is how we use Speak Up