Handling and transport equipment
Chain conveyor system
All chain conveyor systems are designed according to customer specifications (e.g. plant layout, cylinder types, etc.) for safe and efficient transport of LPG cylinders.
The cylinder transportation is fully automatic from the cylinder unloading point, passing various points of operation, to the cylinder loading point. Cylinders are transported on MAKEEN Energy's conveyor chain MCC-30, uniquely designed to be compatible with the materials and dimensions of the conveyor tracks.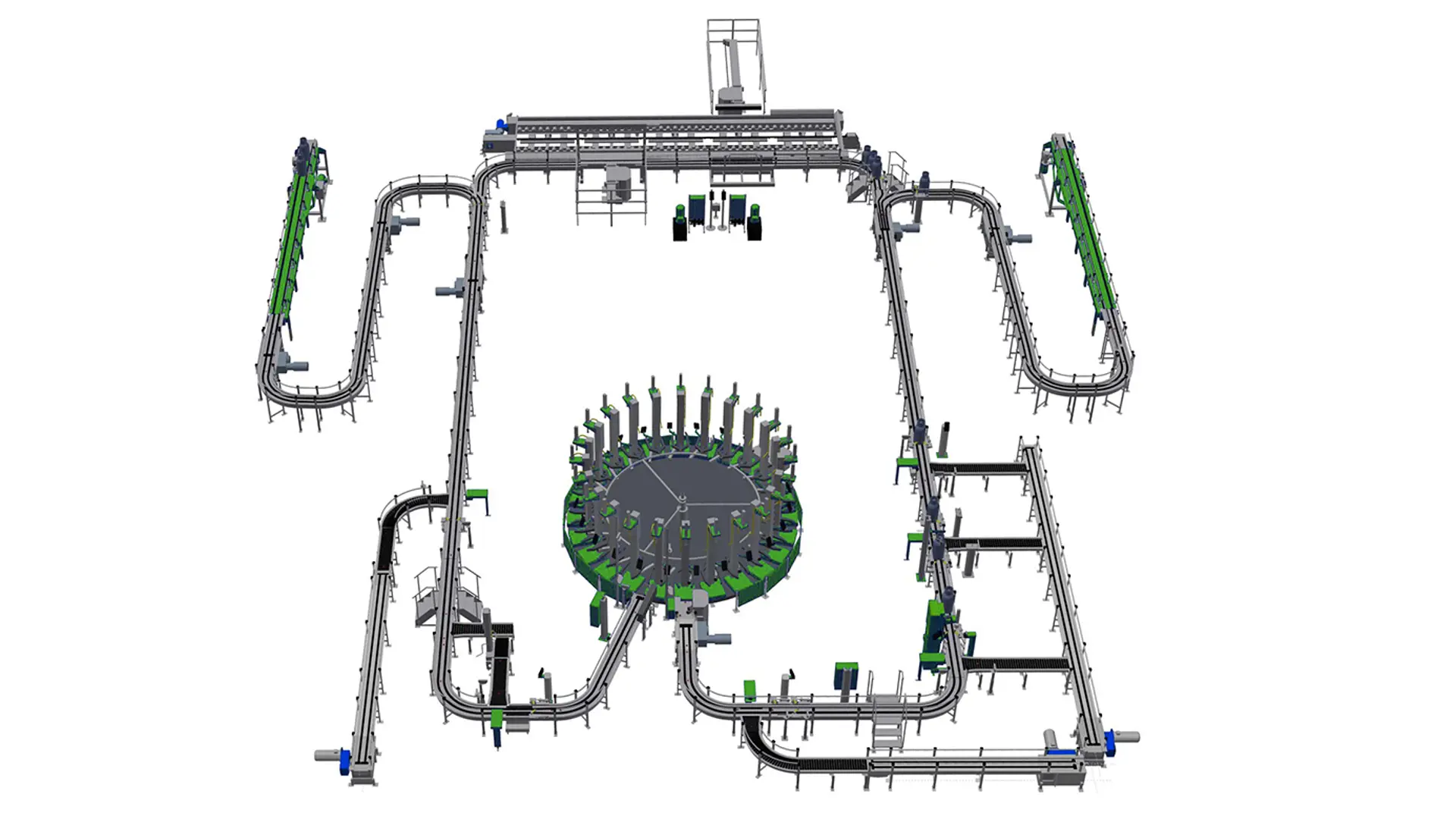 Benefits
Savings and safety
Increased lifespan of the conveyor tracks due to optimised wear pattern of the MCC-30 chain
Galvanised conveyor tracks and driving unit frames withstand corrosion in all weather conditions (long-lasting quality)
Operator safety assurance with no manual cylinder handling (e.g. no injuries/strain)
Increased cylinder life due to elimination of typical manual cylinder handling damages
Maximum production uptime
Quick adjustable railings according to different cylinder diameters
Quick replaceable wearing bar (fixed by few screws without need for fabrication)
Optimised production
Fully automatic cylinder transport between the cylinder unloading and loading points (minimum manpower requirement)
Adjustable chain conveyor speed according to operating conditions
Highly efficient cylinder flow control with various automatic conveyor equipment (cylinder accumulation, stop, bypass, convergence, and divergence)
Increased capacity due to optimisation of manual processes
See more of our handling and transport equipment
The electronically controlled palletiser LPA is a modular system designed for loading/unloading operations of cylinders in pallets.

The manually controlled palletiser LPM is a modular system designed for loading/unloading operations of cylinders in pallets.

The conveyor chain, type MCC-30, is a specially designed chain to transport LPG cylinders on chain conveyor systems.