Case: Westfalen AG, Germany
Improving the working conditions at Westfalen AG plant
The Westfalen Group is an expert in gases, heating and cooling, and sustainable mobility, ensuring the safe use of gaseous and liquid hazardous substances for customers. The company has more than 20 production sites and numerous subsidiaries and affiliated companies in Europe with the headquarters located in Münster, Germany.
The customer's challenge
In Germany, safety caps on gas cylinders are required by law in Germany. These must be removed before filling the cylinder and put back on. This action requires a lot a manpower doing physically demanding work. MAKEEN Energy took on the challenge of developing an automated process to remove the safety cap and paper label from gas bottles, a task that must be performed at least 900 times per hour.
Our solution
We aimed to innovate a solution for Westfalen AG, replacing manpower with robot technology that ensures that the process of removing the safety cap is efficient and safe. The solution involved holding the bottle in place, rotating it, removing the safety cap, and placing it on a conveyor belt to be transported to the other end of the filling station.
The outcome
Our safety cap robot system is a customisation made specifically for Westfalen AG, making it possible to replace the employee's repetitive and manual work with robot technology, ensuring better work environment on the plant.  
The most advanced filling plant in the world
One of the unique features of the solution is the cameras installed at the conveyer belt. One registers the color and quality of the protection cap, and one registers the variant of protection cap in addition to which direction the cylinder is facing. If the cylinder's direction is faulty, the robot turns it the correct direction.
The solution is highly technical, which demands extensive, technical knowledge from an expert to overlook the plant, as it is the most advanced filling plant in the world.  
Improvement of working conditions and heightened expertise
The solution we created managed to save 3-4 people on site, however, it created the opportunity of hiring 4 permanent employees, instead of relying on sourced, temporary workers. The temporary workers need extensive training every time they are assigned to the plant, which will no longer be necessary with a permanent workforce. Additionally, specialised and trained permanent workers will heighten the overall competencies and expertise of the plant all together. 
For the past few months, a MAKEEN Energy employee has been present at the site, ensuring a smooth and professional operation of the filling plant and its new, robotic solution.  
Westfalen AG's challenge is very complex and has required strong partnerships with actors within robot technology, to create the most advanced filling plant in the world. Our partners BILA and Kawasaki were crucial to the project's success.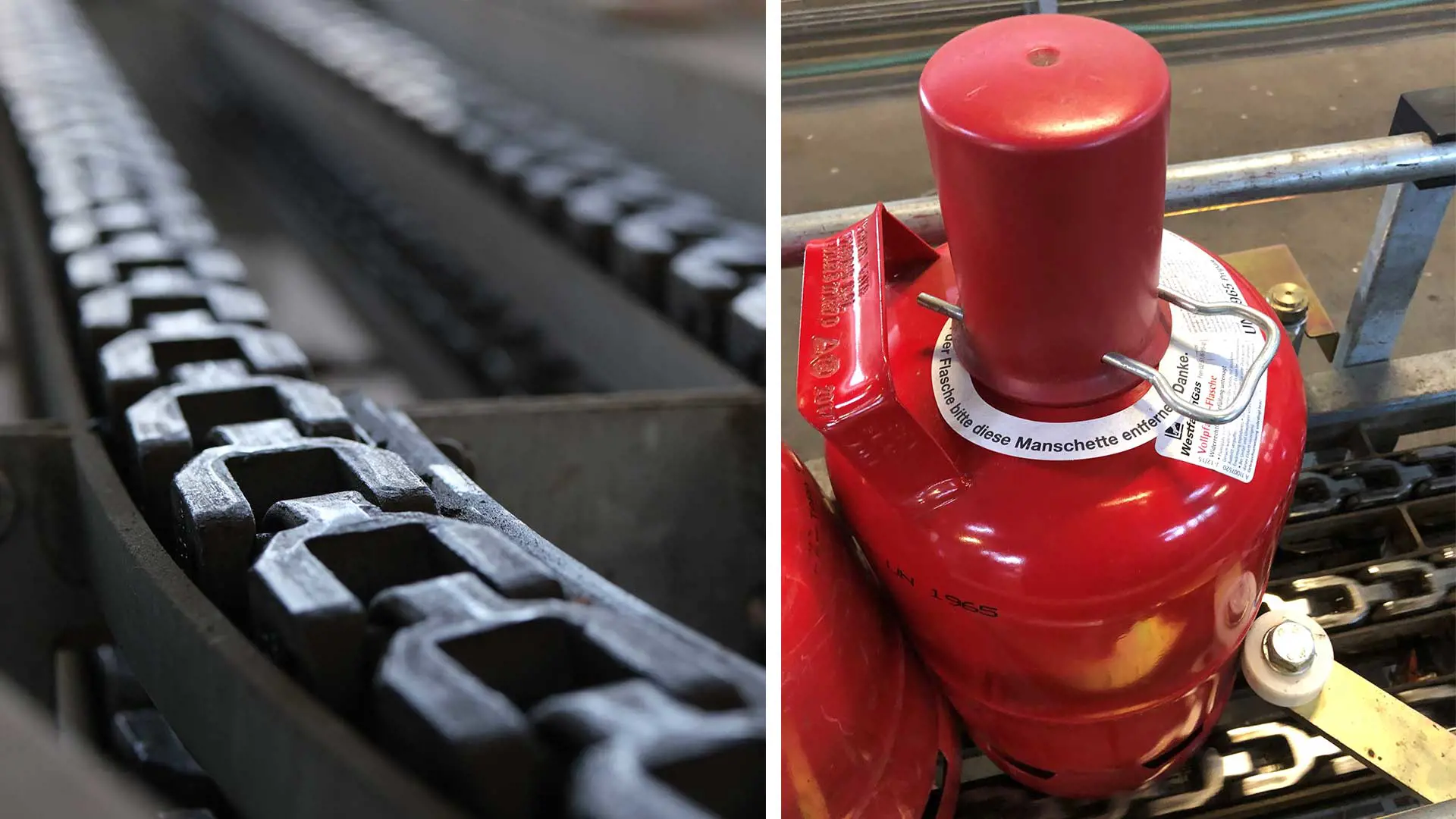 More things you may want to read
When your equipment inevitably needs special attention due to wear and tear, we are there for you with all the spare parts and service that keep your facilities healthy.

Read more About Service and spare parts

At MAKEEN energy we are determined to play an active role in the sustainable transformation of the energy market. Therefore we are objective to develop responsible energy solutions that make a difference for people and planet.

Read more About Our energy approach